Back to NYCHA is a toolkit that was designed to inform New York City Housing Authority residents about the programs and resources available to help relatives access public housing after being in the criminal justice system. 

Brochure that explains programs and application procedures.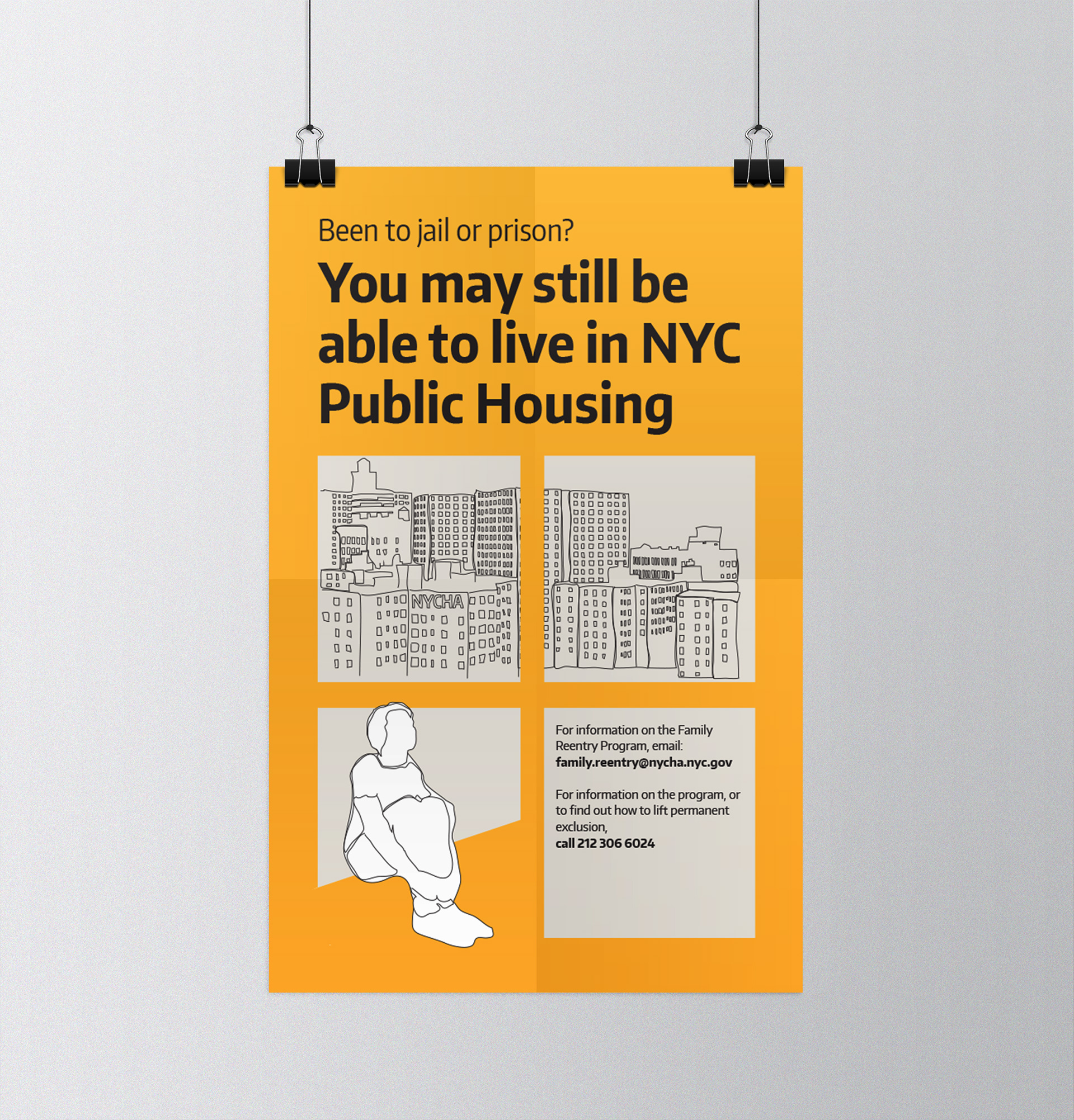 Poster design meant to be displayed around the housing projects, prisons and jails. 
Fact sheet that captures the content of the brochure.